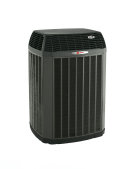 1007 NE 7th Ter Unit 2 Cape Coral, FL 33909
Family owned and operated with two generations of experience in the business. Everything from service to installation, we strive to provide personal, professional service to all of our customers with a small town feel. Since 1995, we have been serving Cape Coral and Lee county and have built our company from the ground up using an upfront and honest business model. Many air conditioning companies operate with a "sales first" based mentality and don't make customer service and relationships a priority. Some companies even use scare tactics to pressure their customers into buying a new air conditioning system. As a family owned company, we believe that a customer has the right to know the truth about any and all services needed and the condition of their current system. Our customers are what have kept us running since 1995 and we've found that customer service is what has helped us grow over the years. Thanks to our customer family for your dedication and to any new potential customers for choosing us.
"Personal Professional Service with a Small Town Feel"
Griffith Cooling and Heating - 1007 NE 7th Ter. Suite 2 Cape Coral, FL 33909 - (239) 458-0518 - Website created using Avanquest Software

Outdoor Cages
Touchscreen/WiFi Thermostats
Mini-Split Air Conditioning Systems

U/V Light Systems

GPS 2400 Electrostatic Air Purifier



About Us
-Truly family owned & operated

-Serving Lee County since 1995

-We service ALL makes & models of residential & light commercial air conditioning systems.

-Installations of residential package units, split systems and mini-split applications.


-FREE estimates for air conditioning system replacements, duct system replacements and FREE second opinions.

-NO high pressure sales, PERIOD.

-10% Discounts for ALL public service employees.










EST. 1995
Licensed & Insured CAC056994
Call us today to schedule your "no contract" annual air conditioning service or for a FREE estimate on system replacement!